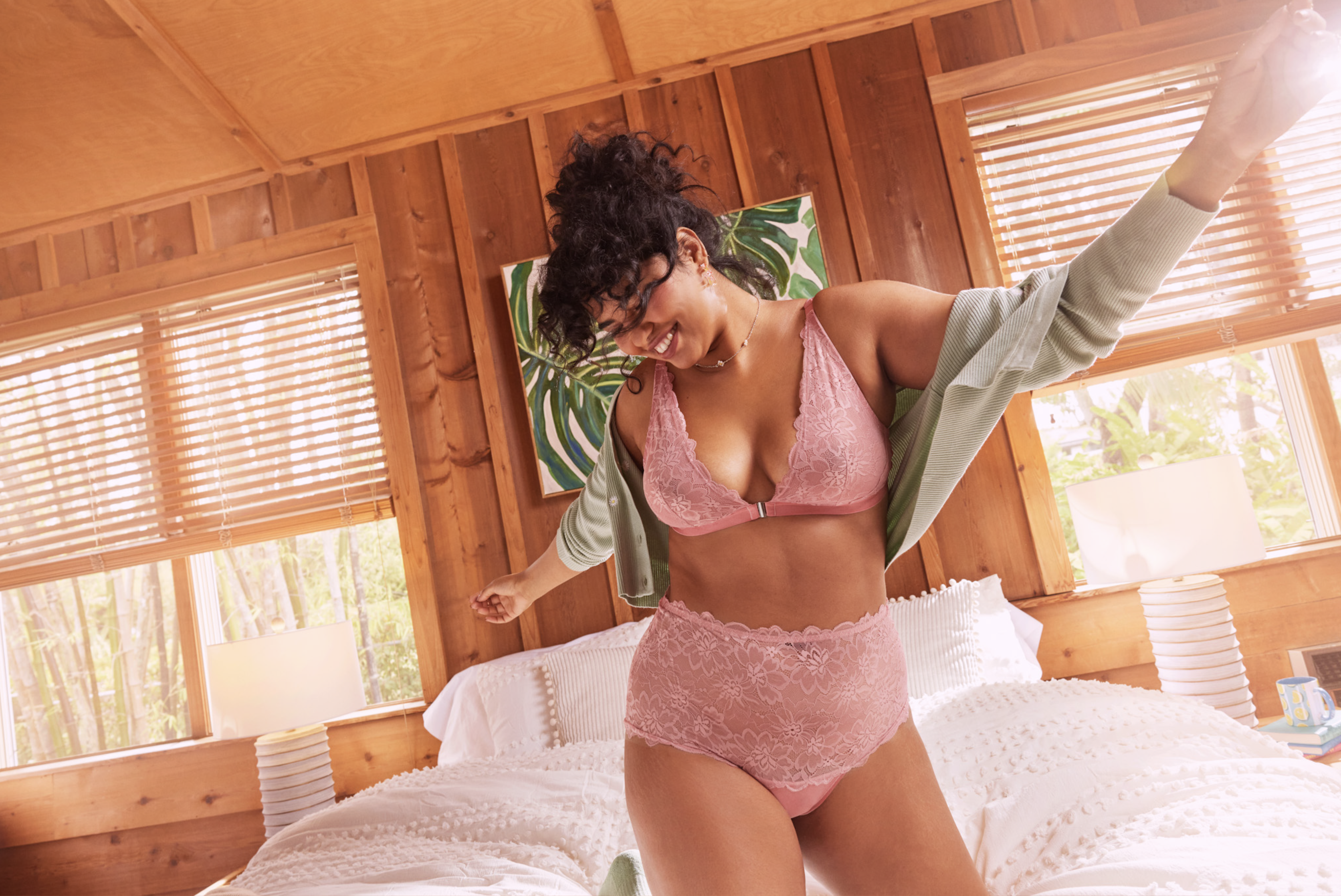 Women's intimates brand Adore Me is leading the charge in transforming the lingerie industry by taking a bold step to remove harmful chemicals from its dyeing process. Renowned as the sole certified B Corp lingerie brand in the United States, Adore Me is further elevating its commitment to sustainability through a groundbreaking partnership with Ever Dye.
This Paris-based materials dyemaker, spearheaded by a team of dedicated scientists, has ingeniously developed a revolutionary bio-based pigment dye process that not only significantly reduces energy consumption and heat utilization but also champions eco-friendliness.
Ever Dye's Innovative Breakthrough
After five years of rigorous academic research and development, Ever Dye has achieved a breakthrough solution that addresses both dye synthesis and attachment. Departing from the conventional dyeing norms, which often entail lengthy dye baths lasting up to 10 hours at temperatures ranging from 140 to 266 degrees, Ever Dye's pioneering process employs a synergistic blend of pigment and a bio-sourced organic polymer binding agent. This innovative approach not only slashes dyeing time but also obviates the necessity for heat, thereby drastically reducing environmental impact.
The distinct formulation of Ever Dye's process relies on a harmonious fusion of organic and inorganic natural elements, replacing the reliance on petroleum-based inputs. This ingenious formulation ensures that the resulting dyes are entirely non-toxic, enabling the released water to seamlessly integrate with the environment without any detrimental effects. This heralds a paradigm shift in the textile industry, where conventional dyeing methods have been notorious for polluting global waterways. Surprisingly, the industry consumes a staggering 1.3 trillion gallons of water annually for dyeing processes, contributing to 20 percent of ocean pollution and more than half of the fashion sector's total carbon footprint, as reported by the E.U. Parliamentary Research and World Resources Institute data.
Adore Me's Collaboration with Ever Dye
Ilan Palacci, the co-founder and CEO of Ever Dye, highlighted that forward-looking partners such as Adore Me, who consistently honor their sustainability commitments, serve as the ideal collaborators. This collaboration is intended to ignite a broader exploration of innovative global technologies aimed at significantly reducing carbon emissions in the fashion sector.
Adore Me proudly stands as the pioneering U.S. adopter of Ever Dye's transformative technology. Having successfully integrated the process last month, Adore Me is poised to introduce products crafted using this revolutionary technology to the market next year. Beginning with a vibrant range of orange hues, the brand's plans extend to encompass the entire spectrum of colors as Ever Dye continues to refine its groundbreaking processes.
Anticipating an industry shift, Romain Liot, Adore Me's Chief Operating Officer, underscored the partnership's foundation in Ever Dye's capacity to provide top-tier products and dynamic colors while emphasizing environmental consciousness, envisioning this innovative process as a potential industry benchmark.