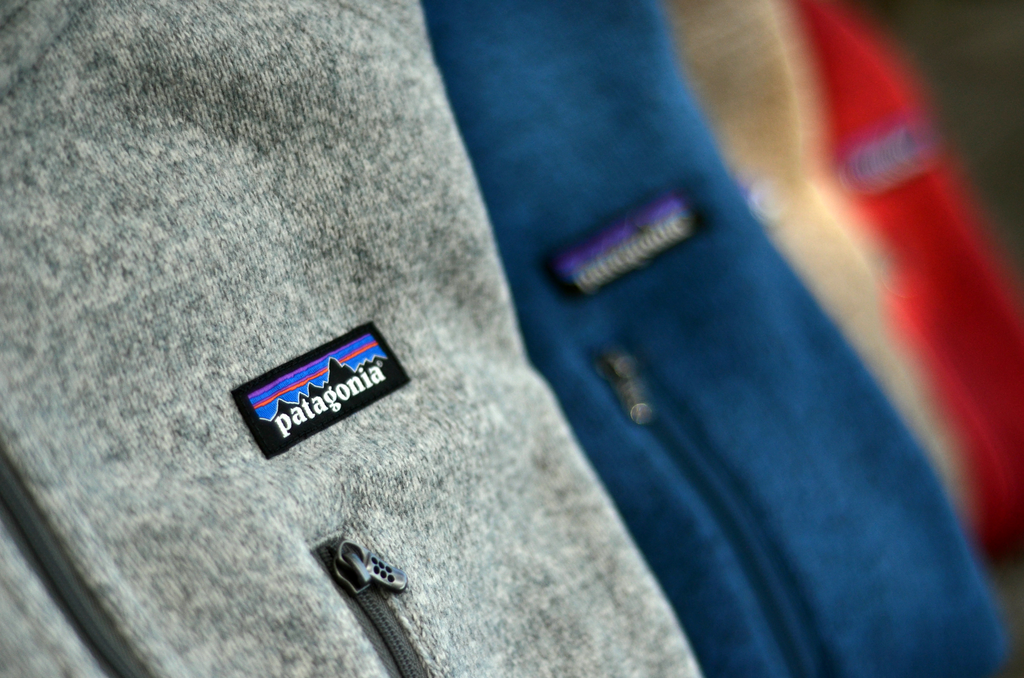 Patagonia is set to make a significant mark in the outdoor apparel industry with the launch of its Stormshadow parka, the brand's most robust and warmest jacket to date. What makes this release truly exceptional is that it is crafted from recycled ocean-bound plastics, a significant step forward in the brand's sustainable and eco-conscious initiatives.
The Stormshadow parka is a result of a groundbreaking collaboration between Patagonia, Gore-Tex, and Bionic. This remarkable jacket is not only waterproof and windproof but also exceptionally durable. Its textile shell is composed of 50 percent recycled polyester, sourced from coastal and marine plastics collected by Bionic in Costa Rica.
Patagonia is a certified B Corporation, which means it meets rigorous standards of social and environmental performance, accountability, and transparency. This innovative material development signifies a departure from traditional manufacturing practices, demonstrating the brand's commitment to sustainability.
Innovative Weatherproofing and Sustainable Collaboration
To enhance the jacket's weather-resistant capabilities, Gore-Tex's new ePE (expanded polyethylene) membrane is incorporated, along with a durable water repellent (DWR) that is entirely free of PFAS, commonly known as "forever chemicals." This environmentally friendly approach to weatherproofing aligns with Patagonia's core values of sustainability and responsible sourcing.
The partnership between Gore-Tex and Bionic began in late 2020, with Gore-Tex investing in Bionic's plastic recovery and sorting center located in Cóbano, Costa Rica. This investment enabled the development of the innovative fabric used in the Stormshadow parka. Patagonia, in turn, declared its intention to incorporate this groundbreaking material into its future product lines in late 2022. Furthermore, Gore-Tex's ongoing involvement in material science and supply chain expertise supports Bionic in scaling its supply chain and establishing a local recycling infrastructure in Costa Rica, contributing to the global fight against plastic waste. Patagonia's Stormshadow parka is aptly described as the "perfect cold-weather companion."
Engineered to endure frigid temperatures and challenging conditions, it reflects the culmination of years of dedication and collaborative effort from various stakeholders. Mark Little, the Men's Life Outdoors Global Product Director for Patagonia, expressed his pride and enthusiasm for the project, emphasizing that it was only achievable through collective expertise and resources aimed at transforming waste into opportunity.
Sustainable Initiatives Beyond the Stormshadow Parka
This release is part of Patagonia's ongoing commitment to incorporate recycled and upcycled materials into its product offerings. In 2022, the company partnered with Finland's Infinited Fiber Company for its Tee-Cycle collection, featuring shirts crafted from Infinna reconstituted cellulosic fibers derived from fabric waste. Additionally, Patagonia introduced Eastman's Naia Renew recycled cellulosic fibers in a limited range of T-shirts for its Workwear line, further solidifying the brand's dedication to sustainable fashion.
Achim Loeffler, Consumer Fabrics Business Leader for W. L. Gore & Associates, praised the collaboration between the brand and the material innovators involved in creating the Stormshadow parka. He noted that it stands as a testament to what companies sharing aligned values can accomplish. Their commitment to using scientific innovations to address complex problems not only reflects the brand's ethos but also symbolizes the power of collective action in transforming waste into a force for good.