Recover, a Spanish company specializing in the production of recycled fibers, created from the spin-off of the sustainable processes division of the Valencian company Hilaturas Ferre, has announced the creation of a strategic alliance with the Swiss company Rieter, which specializes in the manufacture of specialized machinery for the textile industry.
The partnership aims to combine efforts and create synergies to promote and pave the way for the fashion industry towards a circular economy. An objective that, among other things, is to promote the recycling of post-consumer textiles.
According to the Spanish company, this is a broad strategic alliance under whose umbrella both companies are making available their extensive knowledge of their respective fields of activity - Recover on the processes and Rieter on the machines - in order to jointly develop and deepen new fields of research from which to further advance sustainability in the fashion industry.
A value that they are more than willing to consolidate in the industry, through initiatives ranging from the development of new yarn blends to the possibilities of recycling post-consumer textiles, or to verify the actual percentage of recycled fibers contained in the fibers at the end of the spinning process.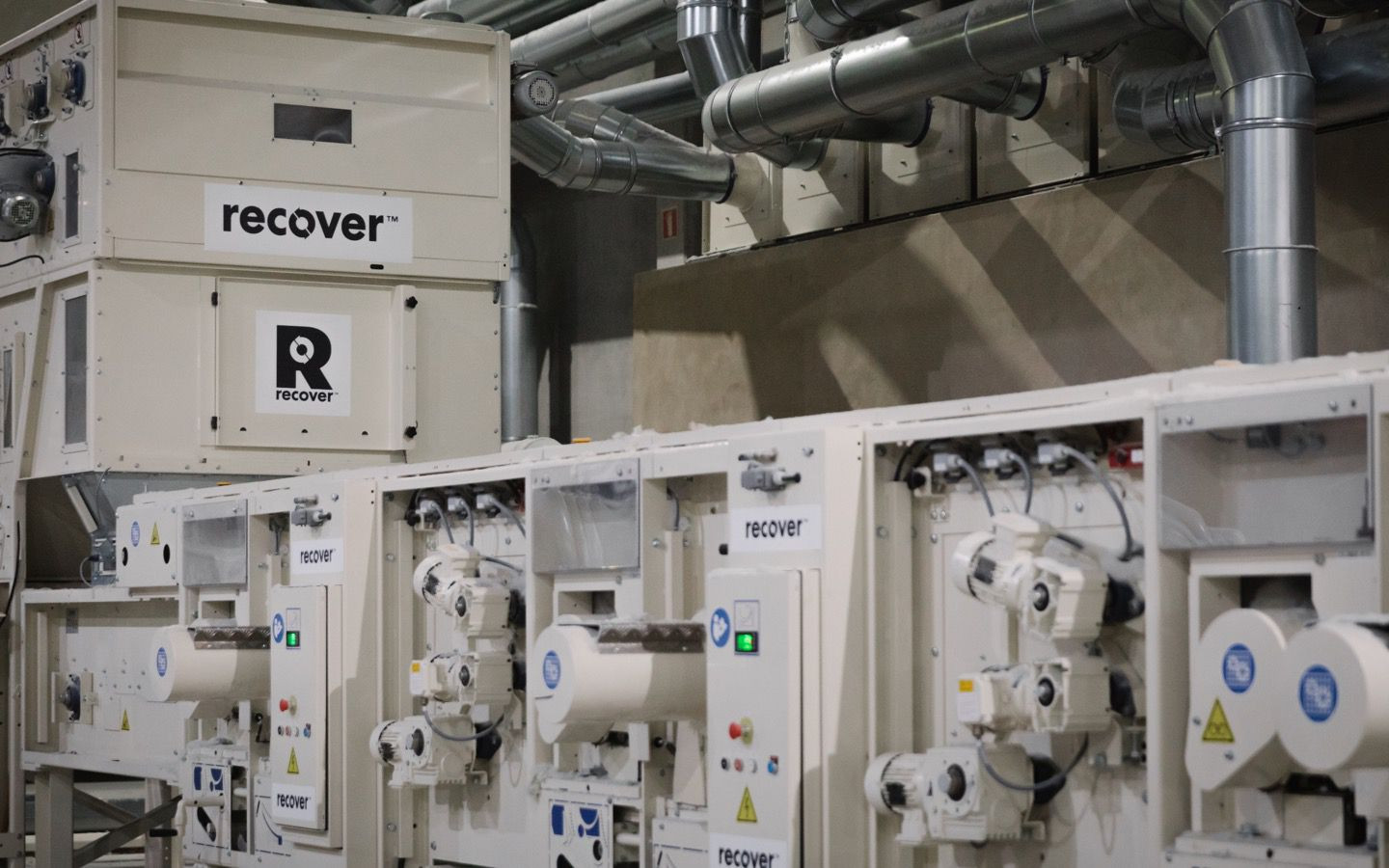 A Joint Effort to Enable the Use of Recycled Fibers
Rieter and Recover are working towards three main objectives. Firstly, to drive the development of new recycled fibers, secondly to strengthen the recycling of post-consumer textiles, one of the biggest challenges facing the fashion industry as a whole, and thirdly to create a verification system that provides sufficient guarantees to determine the percentage of genuine recycled fibers that the textiles classified as "sustainable" will ultimately have.
In relation to the first of these three areas, both parties have committed, under this alliance, to work together in the development of all kinds of tests and initiatives to test and analyze the possibilities of a wide variety of recycled raw materials and blends to contribute to the circular future of the textile industry.
In the field of circularity, both companies are already collaborating with third-party organizations to create a system to verify the percentage of recycled fiber that ends up remaining in the yarn when it is shaped through new processes. A collaboration which, according to Recover, is expected to help the textile industry to improve its capacity to verify the real use of recycled material" in the garments that are subsequently marketed and made available to the end consumer.
Scaling up the Recycling of Post-Consumer Textiles
Other innovative textile companies that are pushing for circularity in fashion are Aquafil which produces Econyl, Renewcell which uses chemical recycling technology to dissolve used cotton to make a biodegradable material, and the Circulose brand by Renewcell, which produces circular cellulose through a mechanical recycling process that transforms old garments into sheets of circular cellulose that can be made into natural textile fibers.